CT Basic Firearm Safety (Pistol Permit) Course
LOOKING TO GET YOUR CT PISTOL PERMIT?
Are you new to firearms and want the proper basic training?
Possibly interested in competitive shooting or hunting in CT?
Do you want to protect yourself or your loved ones?
Want to have the peace of mind in knowing you have backing and support from your instructor, not only during, but

after the class

?
Getting training professionally by our firearms instructors would certainly come with advantages in obtaining your CT Pistol Permit. It decreases the likelihood of accidents, and other mishaps. Folks want their pistol permits primarily for personal protection and obtaining effective handgun training is not only beneficial for defense services and law enforcement agencies, but also for health professionals, security guards, recreational shooters and more.
​Goldeneye's firearm safety course is where everyone should begin their journey into use of firearms. Our safety course is ideal for individuals looking to get their permits for recreation, hunting, sports, employment, protection, or just to preserve their 2nd amendment constitution.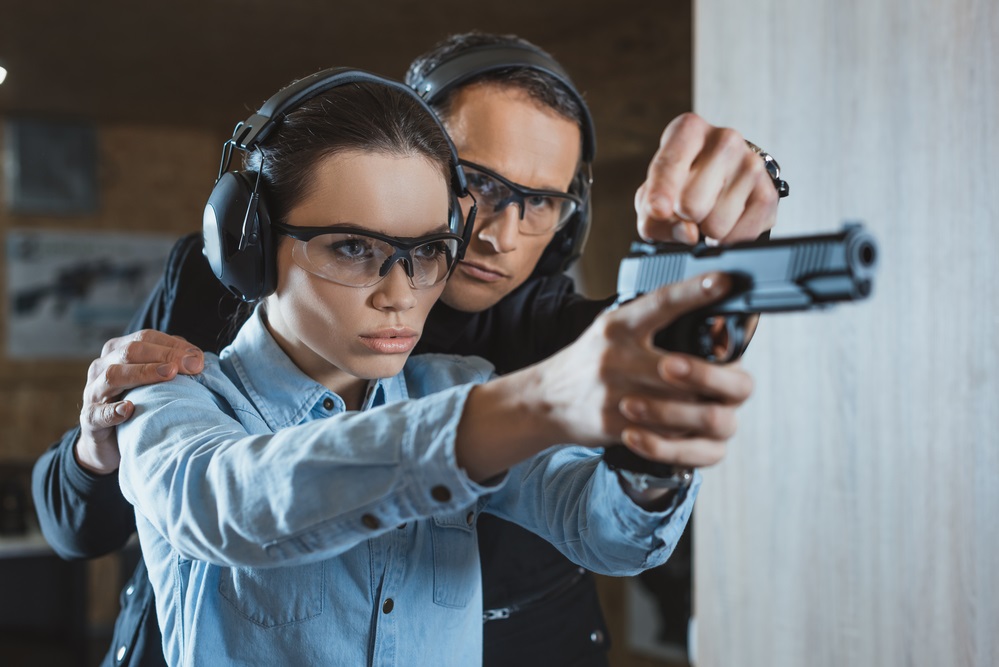 If you currently live in or are visiting Connecticut, then you have come to the right place.
WHY CHOOSE OUR BASIC FIREARM SAFETY (PISTOL PERMIT) COURSE?
Our staff are Certified NRA/USCCA/ CT State Police Certified Instructors, and lifelong gun enthusiasts.
We teach the Basic Pistol Permit Course required by the State of Connecticut.
This gun class is the first step in obtaining your pistol permit, and we will provide support through the complicated process including AFTER the class, if necessary.
You will have access to multiple highly trained instructors during class and one on one instruction at the gun range.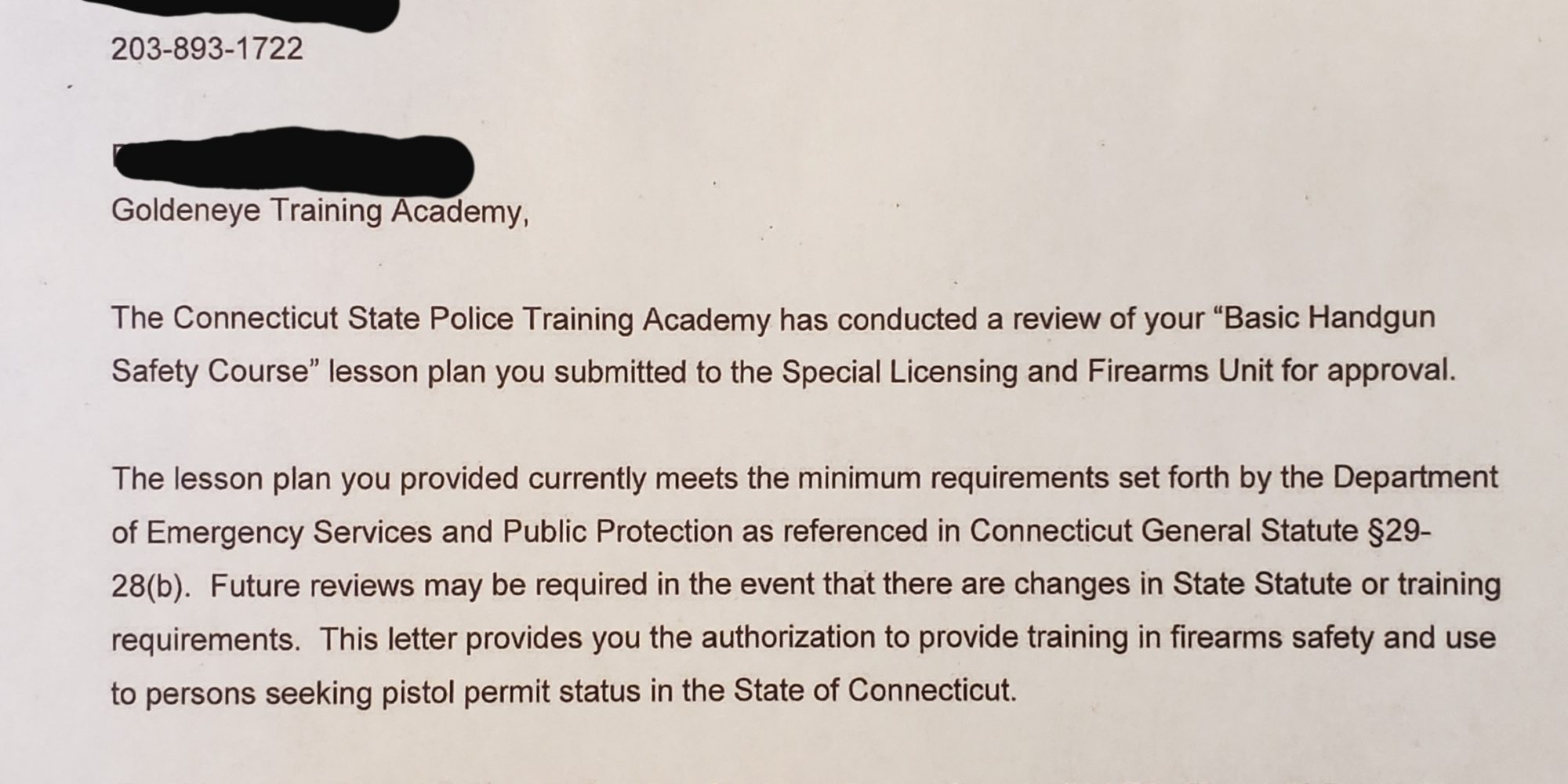 Basic Pistol Parts and Operation
CT Law and Permit Application Process
Safe Firearm Handling
Range Safety Rules
Firearm Maintenance
Proper Firearm Storage
Proper Stance and Grip
Loading and Unloading a Pistol
Proper Sight Alignment, Sight Picture, and trigger control
Eye & Ear Protection
Live Firing (Targets, 2 Firearms & Ammunition Included)
Complimentary beverages and snacks
And much more…
Please bring a valid photo ID. Also, please stop by your local police department or town selectman's office and pick up your pistol permit application, prior to arriving to class, as your application may be notarized for a nominal fee. All class dates and times may be selected during checkout. If you have any questions, contact us or CLICK HERE to visit our FAQ page.
Looking to purchase something as a gift? Click here to purchase an e-gift card, which could go towards any course we offer!