Pistol Skill Builder Seminar
PISTOL SKILL BUILDER SEMINAR IS FOR THOSE WHO HAVE THEIR PISTOL PERMIT IN CT AND THEIR OWN FIREARM BUT WANT TO FEEL MORE COMFORTABLE SHOOTING IT.
Are you new to firearms and want more training in handling your firearm after obtaining your pistol permit in CT?
Did you shoot a firearm but weren't completely satisfied with the results on target?
Are you looking to learn new techniques and tips for manipulating your firearm so that you shoot faster and / or more accurately?
Getting training professionally by our firearms instructors would certainly come with advantages in obtaining new techniques and best practices of firearm handling at a fast rate. It increases your shooting accuracy while also increasing your shooting speed.
​Have you taken a basic firearm safety course, performed the live fire and weren't satisfied with the results on target? Goldeneye's pistol skill builder seminar is where everyone should continue their journey into the use of firearms. Our pistol skill builder seminar is ideal for individuals looking to learn how to shoot their own firearm more comfortably and more accurately.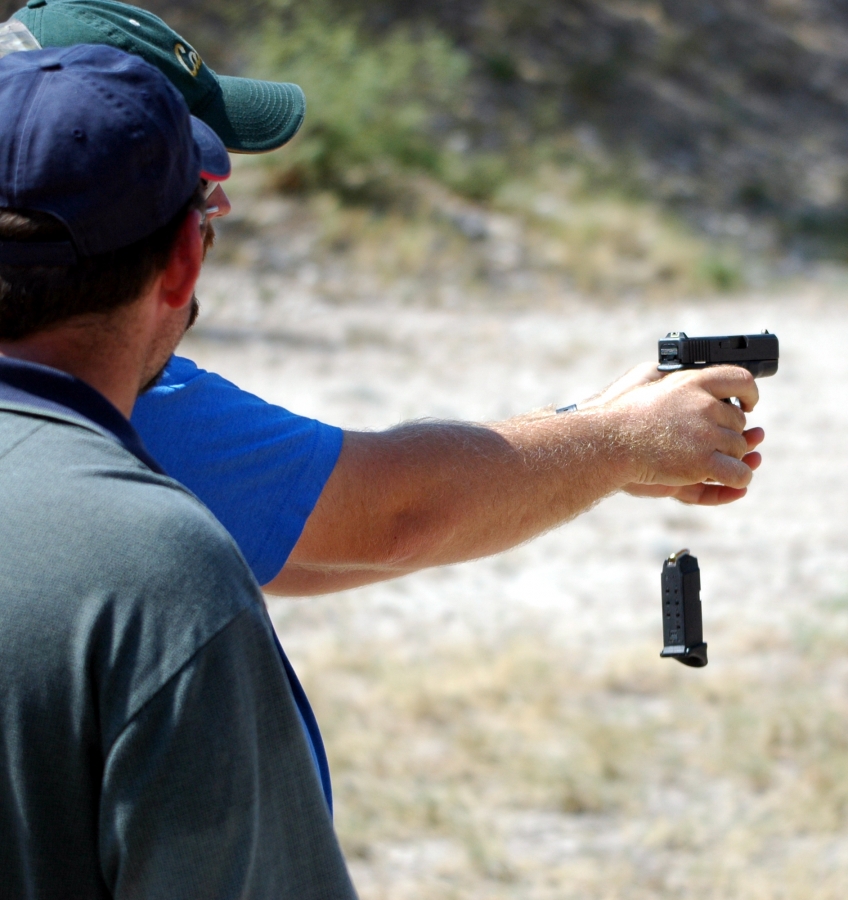 If you currently live in or are visiting Connecticut, then you have come to the right place.
WHY CHOOSE OUR PISTOL SKILL BUILDER SEMINAR?
Our staff are Certified NRA/USCCA/ CT State Police Certified Instructors, and lifelong gun enthusiasts.
We train to levels beyond what we teach to ensure that your class is properly prepared and well taught by industry experts.
You will learn how your body reacts behind a firearm and understand the tips and tricks the pro's use to shoot faster and more accurately.
LEVEL 1 ($80.00)
Safe Firearm Handling
Range Safety Rules
Proper Stance Fitted to Your Body
Proper Grip
Various Firearm Manipulations (unloading / loading a firearm)
Various Aiming Techniques
Proper Trigger Control
and more….
LEVEL 2 ($100.00)
Safe Firearm Handling
Range Safety Rules
Drawing from a holster
Various Magazine Reload Techniques
Engaging Multiple Targets
Manipulating and working through various malfunctions
And much more…
LEVEL 3 ($120.00)
Safe Firearm Handling
Range Safety Rules
Dominant hand only firearm manipulation
Non-Dominant hand only firearm manipulation
Shot Timer introduction exercises
Moving to cover / concealment
Moving while shooting
Working with team dynamics
And much more…
When attending each level, please bring a valid CT Pistol Permit, a properly functioning firearm, 200 rounds of ammunition, a minimum of 2 magazines or speed loaders (no exceptions), your own safety glasses and hearing protection (we may rent a set of eye and ear protection to you for a nominal fee). Please dress according to the weather as we may be shooting either indoors or outdoors. Also, please wear closed toed shoes that are suitable for rapid movement and turning. All class dates and times may be selected during checkout. If you have any questions, contact us or CLICK HERE to visit our FAQ page.
Looking to purchase something as a gift? Click here to purchase an e-gift card, which could go towards any course we offer!